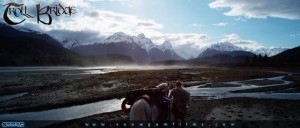 Don Bridges is a highly experienced Australian actor.
His impressive career includes performance for television, film and theatre, nationally and internationally, and spans over forty years.
Don is also a director, voice-over actor and teacher.
He has taught at The Victorian Arts Centre, Melbourne University, Victoria University, The Arts Academy Ballarat and The National Theatre.
Don is also an active member of the Victorian Actor's Benevolent Trust and  Australian Actors Equity (under the MEAA).