METHOD
Don was cast at the last minute to be a part of this new web series and thoroughly enjoyed his day with the cast and crew.
A quirky and fun series about two young method actors and their struggles to survive financially and artistically, it is a big
possibility to be picked up by the ABC next year.
Below is Don in character with Tawny Bryant and Jerome Velinsky who not only play the leads, but also direct and co-produce.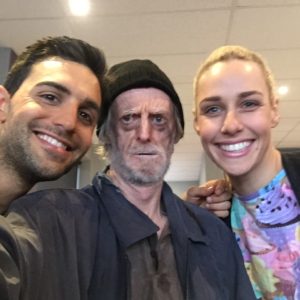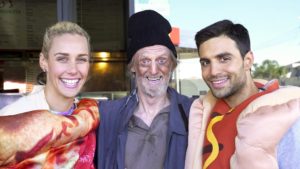 FAUX GRANDPA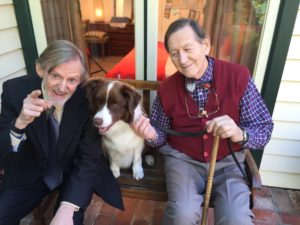 Another quirky, fun short film for a terrific bunch of Deakin Film students saw Don
play one of three grandpas, hired to fill the gap a young woman feels from never having known her own pops.
Directed by Ryan Bault and produced by Ashley Thom.
Don with Karl Peschek and Toby the delightful dog.